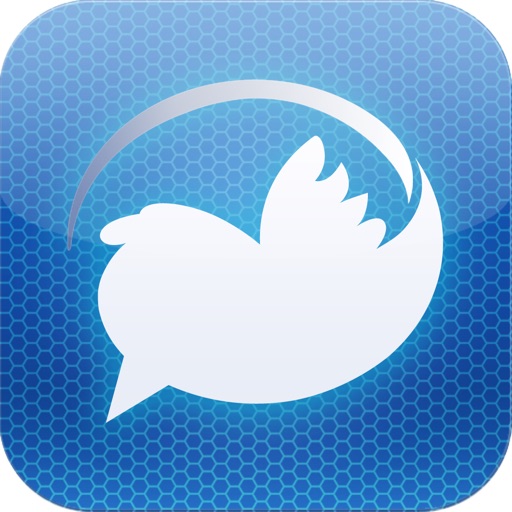 ★★★★★The Instant Messaging App for Twitter
TwitChat Messenger allows you to instant message your Twitter followers. Start a chat with your friends right from your timeline…
Enjoy the full Twitter experience in the palm of your hand. Chat, tweet, retweet, view your timeline, and much more! Just sign in with your Twitter account.
***TwitChat Features***
• Private Instant Messaging
Instantly connect with your Twitter followers through private conversations
• Group Chat

Chat with a group of your friends at one time
• Picture Messaging
Share photos with a friend or group
• Push notifications
Receive alerts when you get a new message or friend request
• Public Chat
Join a hashtag discussion, view trends, and search tweets
• Privacy
Control how many (or few) of your followers can message you
Let TwitChat make your Twitter experience complete!
We're excited to hear from you! Share your thoughts with us on Twitter:
Follow us @TwitChat
Tweets by twitchat
https://itunes.apple.com/us/app/…/id506364087?mt=8&uo=4
Price: Free
Languages: EN
Released: 2012-03-05 23:52:39
Updated: 2013-02-26 02:43:25
Version: 1.6
Seller: TwitChat Inc.
Size: 8.86 MB