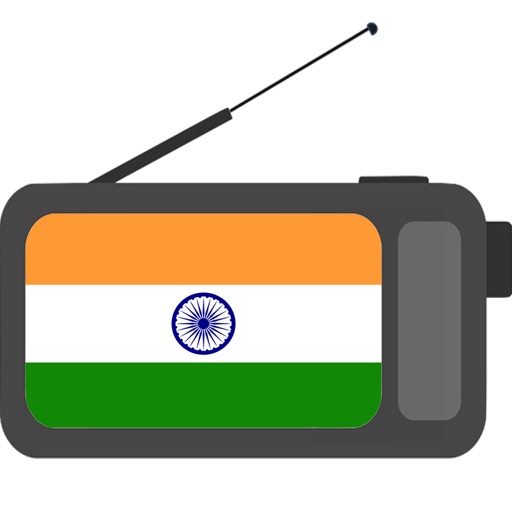 Listen to India FM Radio Player online for free, live at anytime, anywhere! This radio live app covers almost all the popular radio stations where you can simply stream directly without any mess on navigating here and there to find your favorite local radio stations!
With this Indian radio player, you can enjoy:
– Play in background, while enjoy doing other stuffs!
– Favorite your IN radio stations for faster and better access next time!
– Simple, and uses only little spaces on your iPhone, faster download, easy storage!
– Covers almost all the IN popular radio stations!
– Direct streaming source which results in fastest streaming speed with lowest buffering time!
– Absolutely Free!
Download India FM radio app now and try it out! You can enjoy listening to all great local music immediately!!
List of Indian Radio Stations FM:
– Radio Mirchi
– SGPC – Live Kirtan Sri Harmandir Sahib
– SGPC – Live Kirtan Sri Harmandir Sahib (16)
– SGPC – Live Kirtan Sri Harmandir Sahib (32)
– Hindi Desi Bollywood Evergreen Hits
– Sri Harmandir Sahib Radio
– Sri Harmandir Sahib Radio (16)
– Sri Harmandir Sahib Radio (32)
– BhajanStream – Radio Sai Global Harmony
– Radio Schizoid – Chillout / Ambient
– Sada Bahar Music Radio
– Hits Of Bollywood
– Geetham Radio – Old Songs Channel (hi)
– Geetham Radio – Old Songs Channel (lo)
– Radio Sharda
– Radio Schizoid – Psychedelic Trance
– Bhakti Radio
– AsiaStream – Radio Sai Global Harmony
– Mohd Rafi Radio
– Radio Srinagar
– Tamil Kuyil Radio
– Sai Bhakti Radio
– Indian Beats
– Radio Schizoid – Dub Techno
– Radio BongOnet
– Hungama – Carnatic Classical
– Bollywood Radio (Dj Gaurav)
– Radio HSL
– Teluguone Radio – IST – Teluguone Radio -IST
– Hungama – Tamil Hits
– Radio Chann Pardesi – Punjabi Radio
– Yuvan Shankar Raja Radio
– Psalms Radio
– Bhajan Radio
– Non Stop Hindi
– Kerala Radio
– Radio Girmit
– Mukil FM
– Inayavaani
– Radio Retro Bollywood
– BTC Tamil FM
– Vaanmalar FM
– Teluguone Radio – Australia
– Punjabi Junction – Shabad Gurbani
– Punjabi Junction – Shabad Gurbani (16)
– Punjabi Junction – Shabad Gurbani (32)
– Hungama – Bolly Dance Hits
– Gurgaon Ki Awaaz
– Radio Satyatma Vani
– Hungama – Bolly Instrumental
– Gurdwara Dukh Niwaran Sahib Ludhiana
– Radio LetzGo Stereo
– Myopusradio.com – My Opus Platform
– PlanetRadioCity – Lata Mangeshkar Radio
– PlanetRadioCity – Mohammed Rafi Radio
– Inbam FM Radio
– CETalks
– Punjabi Junction – Radio Masala
– Bombay Hott Radio
– Kinchit Karam Radio
– Kinchit Karam Radio (low)
– Jesus Coming FM – Tamil
– Shaivam Radio
– Radio 79 – New Delhi
– PlanetRadioCity – Wellness
– Radio Namkin
– Kripalu Bhakti Dhara Radio
– DiscourseStream – Radio Sai Global Harmony
– PlanetRadioCity – Kishore Kumar Radio
– PlanetRadioCity – R D Burman Radio
– Jesus Coming FM – Haitian
– Radio Madhuban
– Radio Madhuban (16)
– Theophony FM
– Radio Punjabi Mehak
– Radio Sai – TeluguStream
– Jesus Redeems Radio
– Arulmusic
– Odiaradio
– Radio City 24
– FGPC FM
– Madhur Tarang
– Samastha Kerala Islamic Class Room Radio
– Hindi Christian Music Radio
– Swaggerbeat – Tamil ClubHouse
– Jesus Coming FM – Hebrew
– Jesus Coming FM – Egyptian Arabic
– Radio Manna
– Tamil Christian Radio
– Naam Tamilar FM
– Radio Kasturi
– Hungama – Malayalam Hits
– Sikhi Lehar Radio
– JKCity FM
– Sayaji FM
– Jesus Coming FM – Japanese
– Radio Manna Tamil
– FM PUNJABI
– VisuVasam FM
– Radio79 – Dance
– PlanetRadioCity – Ghazal
– Mehra Media – Gurbani Radio
– Sahib TV Radio
– Radio Maria India
– Radio Jinvaani
– Puthu Paadal Radio
– CityFmJk
– Jesus Coming FM – Arabic
– Jesus Coming FM – German
– Sunni Online Radio KMIC
– Orthodox Radio
– Telangana Radio
– Samskriti Malayalam Radio
– Radio79 – Relax
– Radio Sindhi
– PlanetRadioCity – Dance
– PlanetRadioCity – Malayalam
– PlanetRadioCity – Kannada
– PlanetRadioCity – Ishq
– Hungama – Mehfil
– Astrology Radio
– BollyFM
– Radio Virsa
– KNM Radio
– Swastik Tunes
https://itunes.apple.com/us/app/…/id1321808453?mt=8&uo=4
Price: Free
Languages: EN
Released: 2017-12-06 23:37:50
Version: 1.0
Seller: Gim Lean Lim
Size: 21.84 MB