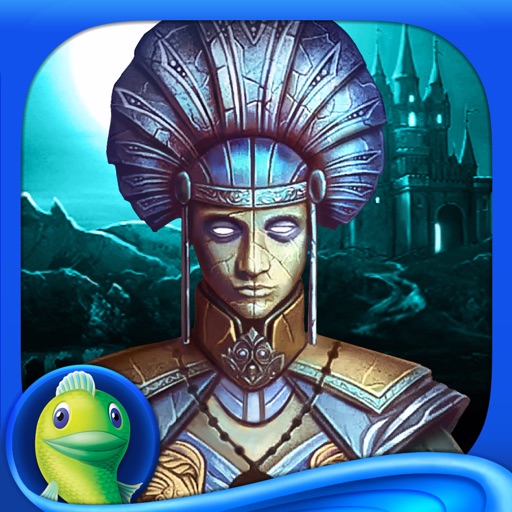 Every twenty years, on the night of the full moon, the leaders of the four Kingdoms gather to select a leader of all the realms. For generations, this ceremony has prevented chaos and war, but this time a malicious wizard has his heart set on sabotage. He plans to sacrifice the leader of the Water Kingdom to unleash an ancient evil, and it's up to you to stop him in this enchanted hidden object adventure!
• UNCOVER THE SECRETS OF THE LOST KINGDOM!
Does the fabled fifth Kingdom hold the key to defeating Isa for good? The future of your land rests on your shoulders!
• WHO WILL WEAR THE MAGICAL CROWN OF ONE?
Save the rulers of the kingdoms in a land full of marvelous hidden object scenes.
• HARNESS THE POWER OF THE MOON MIRROR
This magical device will help you solve fantastic puzzles and spectacular mini-games.
• STOP ANOTHER DIABOLICAL PLAN IN THE BONUS CHAPTER
Defeat this evil sorcerer and enjoy additional Collector's Edition exclusives including collectible Portraits, special achievements, and more!
*** Discover more from Big Fish! ***
Check out our entire game library with our Big Fish Games app absolutely FREE here: http://bigfi.sh/BigFishGamesApp
Sign up for our newsletter and never miss a new release or promotion again: http://bigfi.sh/iSplashNewsletter
Big Fish is the leading global marketplace to discover and enjoy casual games. You can enjoy our virtually endless selection of games anytime, anywhere — on your PC, Mac, mobile phone, or tablet. Learn more at bigfishgames.com!
Become a fan on Facebook: http://www.facebook.com/BigFishGames
Follow us on Twitter: http://bigfi.sh/BigFishTwitter
https://itunes.apple.com/ie/app/…/id1216824691?mt=8&uo=4
Price: Free
Languages: EN, FR, DE, RU
Released: 2017-10-12 23:26:15
Version: 1.0.0
Seller: Big Fish Games, Inc
Size: 1.15 GB